In light of current governments precautions, we are shifting our various program offerings free online. Although our physical service spaces may be closed, we are committed to remaining present and available as a spiritual resource.
Please see the chart below for details on courses, meditations, talks and other activities. Simply click on the online column, JOIN (when the event is live) OR REGISTER (to receive link in email), if applicable. Do not hesitate to contact us by email if you any questions.
We are far beyond the five elements of nature. What's visible to physical eyes is the reflection of what's invisible to physical eyes. With the eyes of spiritual knowledge we can see beyond the material and realize the deeper aspects of truth.
#truth https://t.co/C8TDnLZ3L6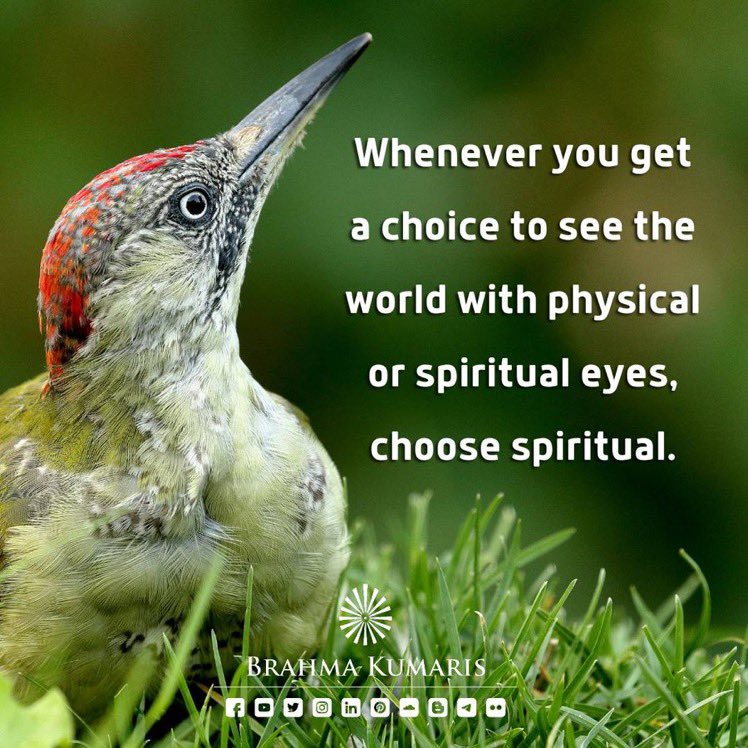 We don't have to put efforts to prove the truth. We have to explore the depth of truth and live it. Truth has a power to reveal itself. Let our life be the light for others to see the truth.
#truth https://t.co/vrujAvUTbI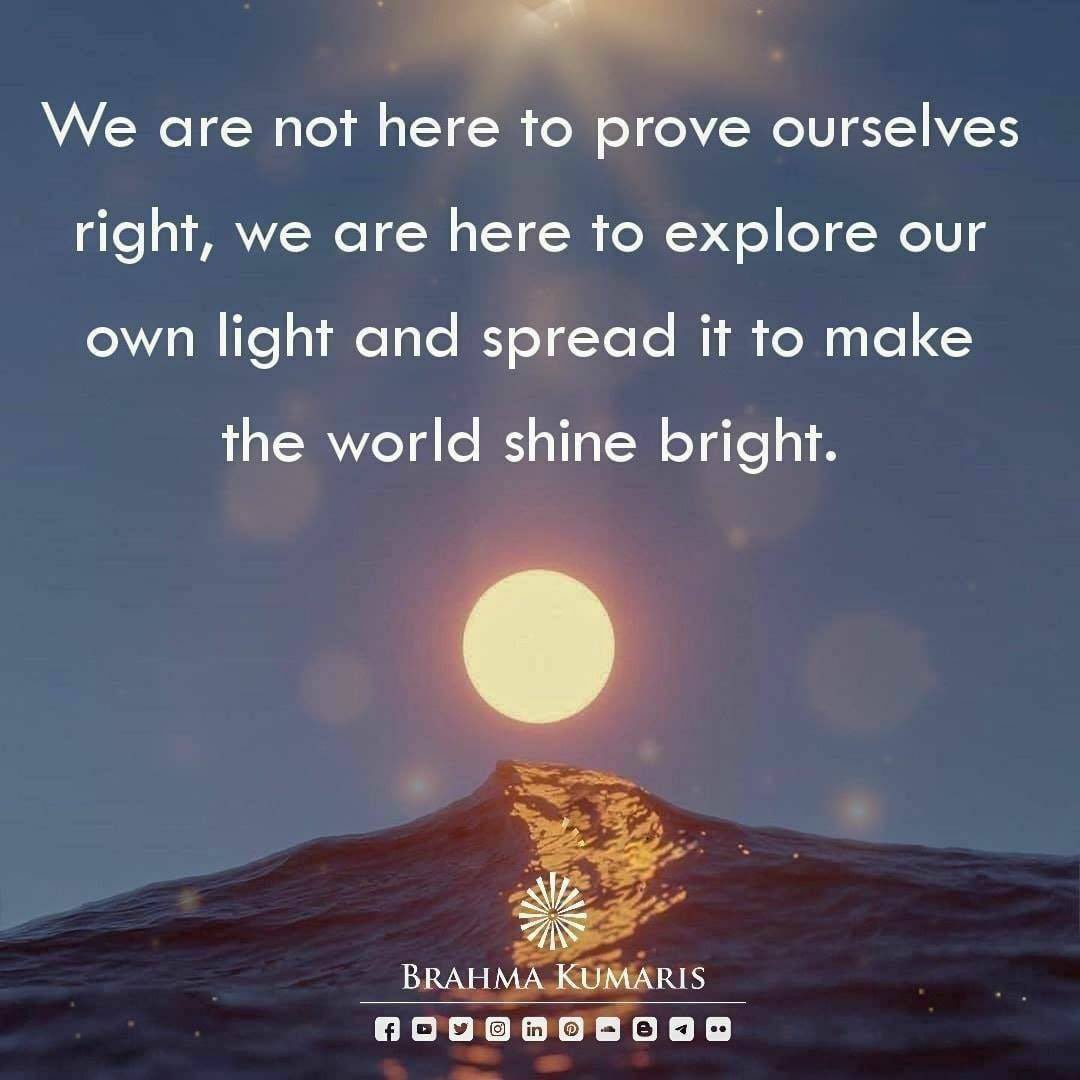 COURSE DESCRIPTIONS
MEDITATION INSPERIENCE (Meditation)
Recharge and rejuvenate with the power of inner peace through these 45-minute meditation sessions. No experience required. Open to all.
WORLD MEDITATION HOUR (Meditation)
Whether or not you know how to meditate, join us on the third Sunday of each month to dedicate 60 minutes of your time to radiating peace, love and care to our world. No experience required. Open to all.
ESSENTIAL RAJA YOGA (Lecture)
Join us for these essenceful lectures designed to deepen the understanding and strengthen the foundation of the spiritual path of self-transformation known as Raja Yoga. No experience required. Open to all.
INNER FITNESS (Interactive Lecture)
These interactive 60-minute sessions explore the non-physical side of well-being. No experience required. Open to all.
INTRODUCTION TO RAJA YOGA (Course in ENGLISH)
RAJA YOGA FULL COURSE (Course in HINDI OR Other Languages)
Raja Yoga meditation redefines the self as a soul and enables a direct connection and relationship with the Supreme Source of purest energy and highest consciousness. Raja Yoga can be translated as 'supreme union', or as 'highest connection'. Every soul has a right to experience this ultimate relationship.
No experience required. Open to all.